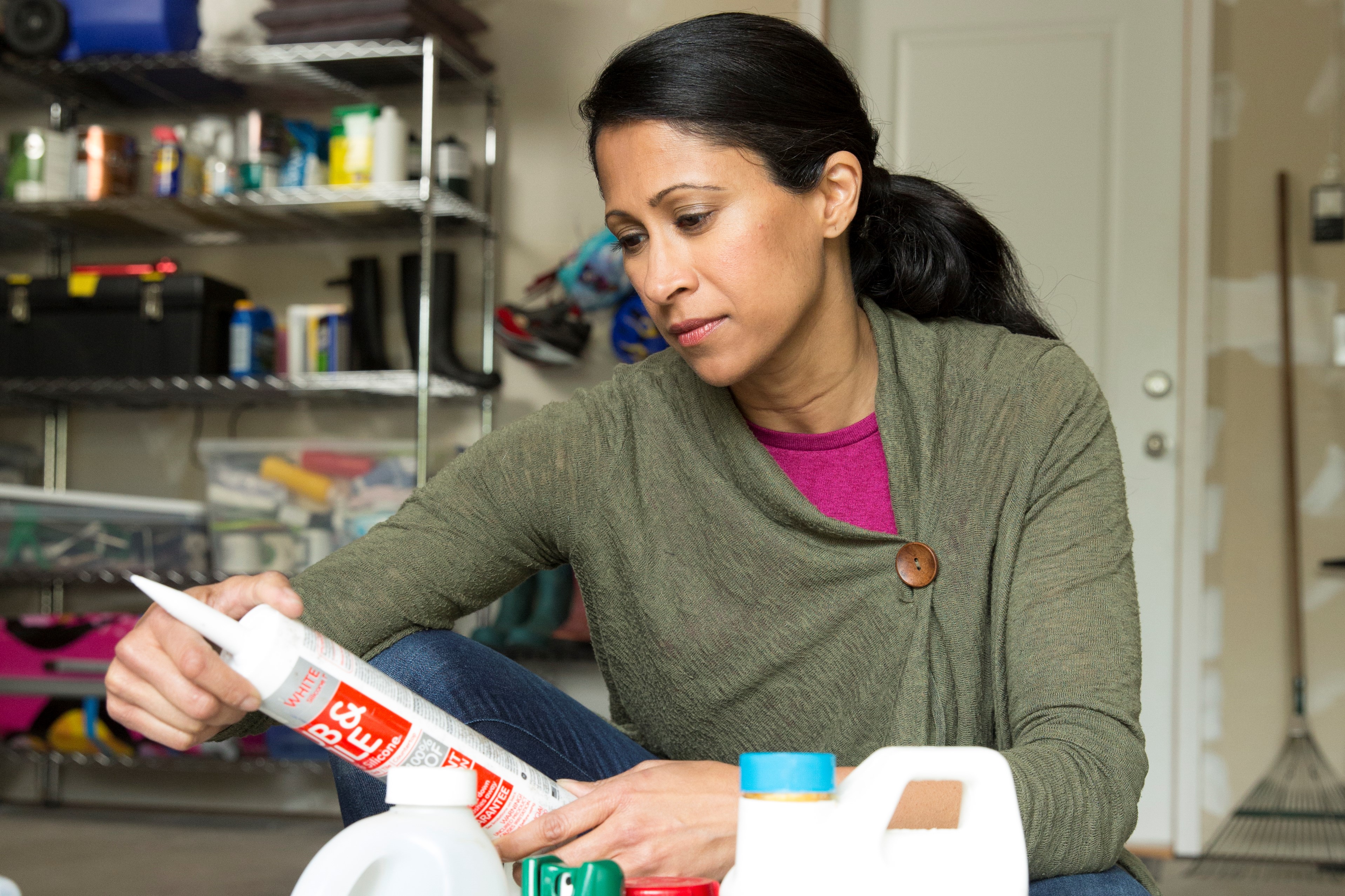 Clean out your garage or storage closet and dispose of hazardous waste safely
The weather is brighter and warmer, and you're ready to use your summer gear for outdoor activities. But when you get to your garage or storage closet, you realize that finding those items isn't that simple…

Does this sound familiar? It does to us! That's why we have compiled a step-by-step guide on how to clean out your storage and dispose of unused or unwanted items safely.

Step 1: Take everything out
To start cleaning, you need to see what you have. Pull everything out to start an inventory. This will help you see what you are working with.

Step 2: Start sorting
Sort your items into piles— keep, donate, sell, and get rid of. Keep only the items that you use frequently and are in good working condition.

For the donate pile, be sure to check out donation centers in your area to see if they will accept the items you want to give away. You can also post to your local Buy Nothing group or Nextdoor to offer items to your neighbors for contactless porch pick up.

And in the "get rid of" pile, you will most likely have several unused or half-used items that should be disposed of at a hazardous waste collection site. Here a few of the common items to take to a hazardous waste facility:
All-purpose cleaners
Antifreeze
Car batteries
Fertilizer
Fuel Filters
Oil Filters
Oil-based paint (check out PaintCare to learn about disposing of latex and water-based paint)
Motor oil
Paint stripper and thinners
Pesticides
Propane and butane tanks
Weed killer
You can view more products accepted at a hazardous waste collection site in our product list.

Step 3: Clean the garage or storage area

When choosing cleaning materials for your home and garage, choose safer, environmentally-friendly products. Be sure to read the labels and choose the least hazardous product available. If you do use harsher cleaning products, follow the directions on the label to keep you and your loved ones protected.

To start cleaning your storage area or garage, wear garden gloves or thick rubber gloves. Vacuum up spider webs and dust bunnies from the walls and floor. Clean any stains with a mixture of liquid dish soap and warm water. And if you have surface mold that is less than three feet wide, scrub using soap and water, rinse or wipe clean, and let dry. If the surface mold is more than three feet wide, call a professional to clean it. Along with gloves and goggles, wear a mask (N-95 recommended) when cleaning up mold.

Step 4: Put "keep" items back
Now that you have a clean storage area, take this opportunity to keep clutter from building back up. Suggestions for organizing include:
Using shelving units to store frequently used items
Using cabinets to store less used items
Hanging small tools like hammers on a pegboard
Hanging larger yard tools on wall hooks
Congrats! You now have a clean, hazardous-free garage or storage area to enjoy this summer, and hopefully for the rest of the year.

Check out our disposal page to learn more about hazardous waste collection sites in King County and tips on transporting hazardous waste. There is no fee for using the collections sites or the traveling Wastemobile.